Tri-Blend Trails: Three Coffee Shops to Check out Along the Circuit Trails
Authored By: The Circuit Trails | October 30, 2019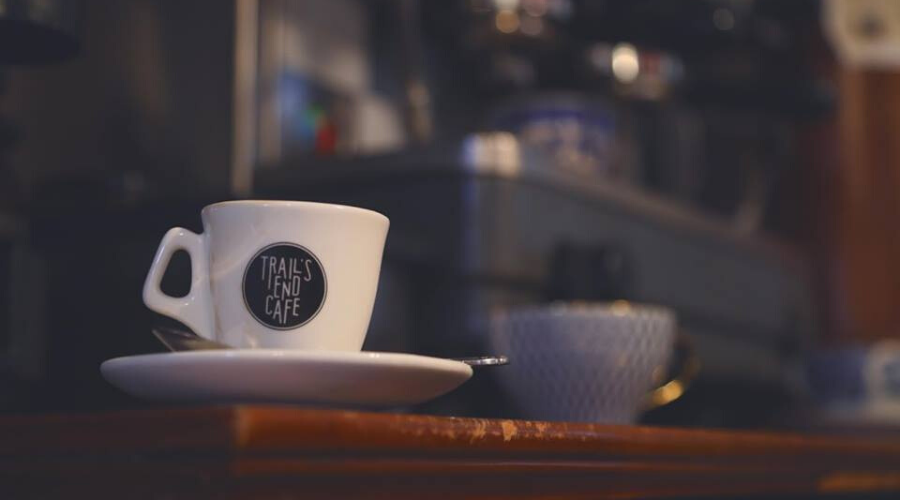 The trails #onthecircuit provide vital connections to premiere destinations across the regions from shopping & dining, breweries, landmarks and so much more. Some of our favorite trailside connections are those that lead us from the trail to the coffee shop! Whether you need a quick espresso caffeine boost before a long run on the trail or you want to top off your brisk fall morning walk with a warm cup of coffee, there are plenty of local cafés on the circuit – a just off it – for you to check out!
From the historic streets of Philadelphia to the bustling neighborhoods of New Jersey, we've highlighted three of our favorite trailside coffee shops that are well-known for their caffeinated brews. So grab your bike, or running shoes and set out to seek adventure with a side of #onthecircuit.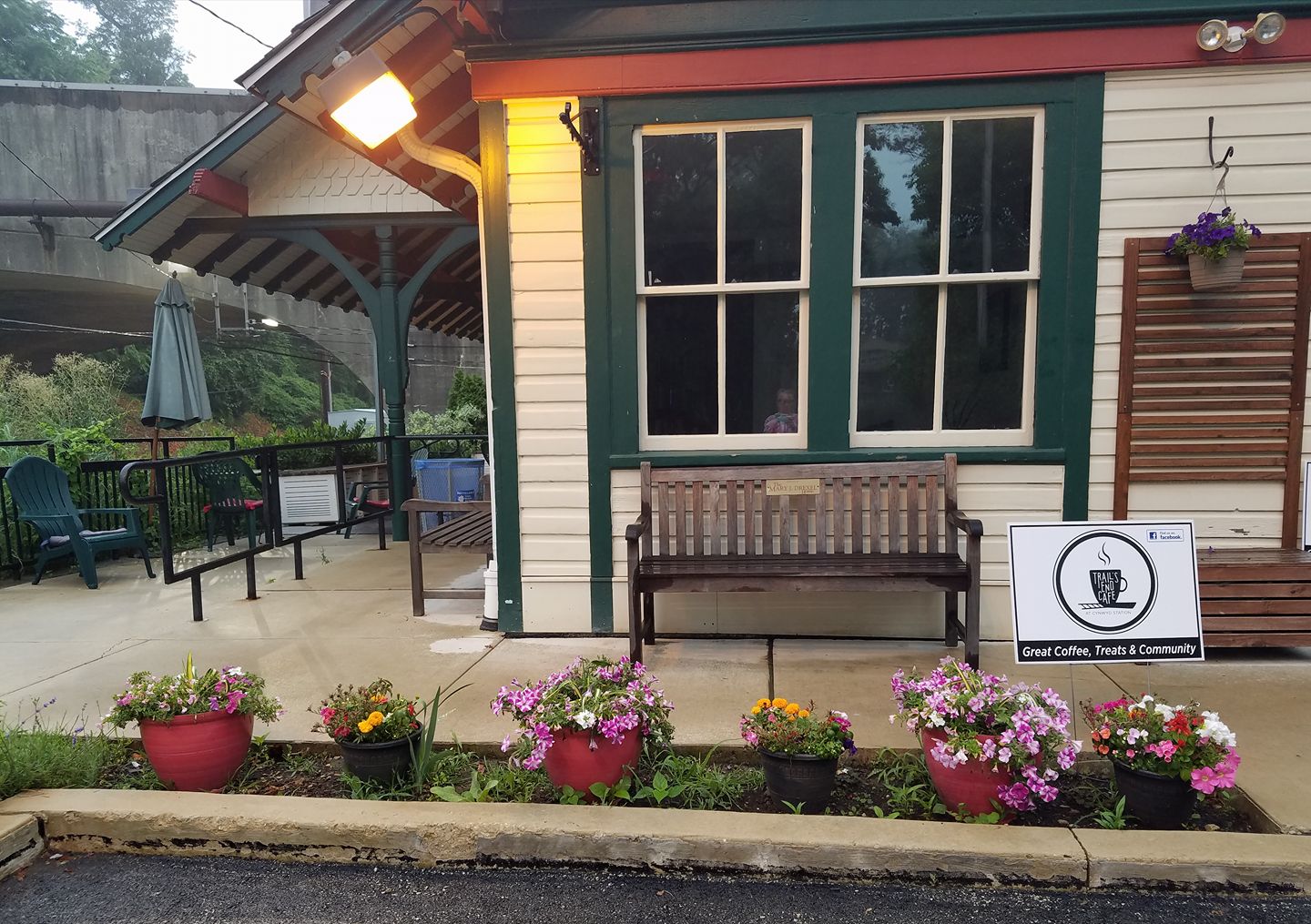 Photo courtesy of Trail's End Cafe Facebook
Trail's End Cafe in Bala Cynwyd, PA
Just as its name suggests, this local café can be found right at the end of the Cynwyd Heritage Trail. As one of Montgomery County's most visited trails, the Cynwyd Heritage Trail boasts beautiful views and historic sites along its 2-mile path. Plan to meet up with friends for a run, walk or ride along the trail, then stop by the Trail's End Café to wind down your workout with a cup of locally sourced coffee and refuel with their food options that are healthy, high quality and reasonably priced!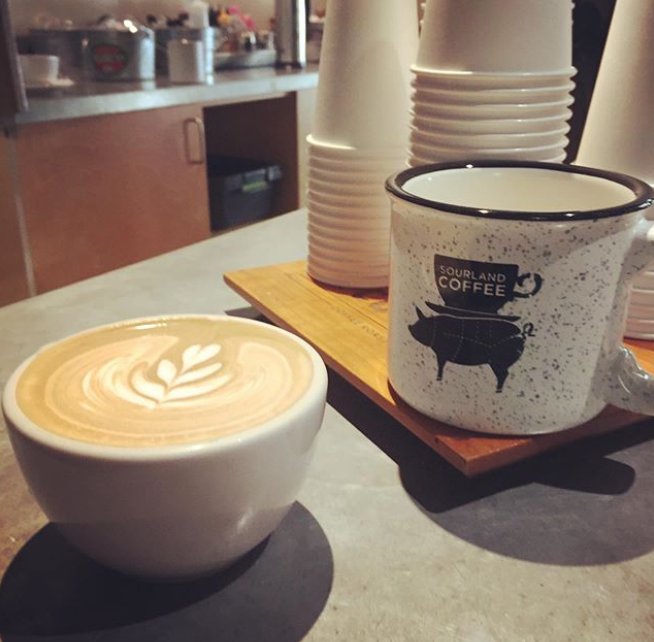 Photo courtesy of Sourland Coffee Instagram
Sourland Coffee in Pennington, NJ
In a sea full of Dunkin' and Starbucks locations, just off the Lawrence Hopewell Trail you'll find the sweet independent coffee shop Sourland Coffee. Inspired by the search for great coffee, quality craftsmanship, and a caring community, Sourland Coffee brings a sense of home a little ways off the Circuit. Jog or ride on over from the beautiful Lawrence Hopewell Trail to conclude a great trip and to discover the smooth taste of quality coffee.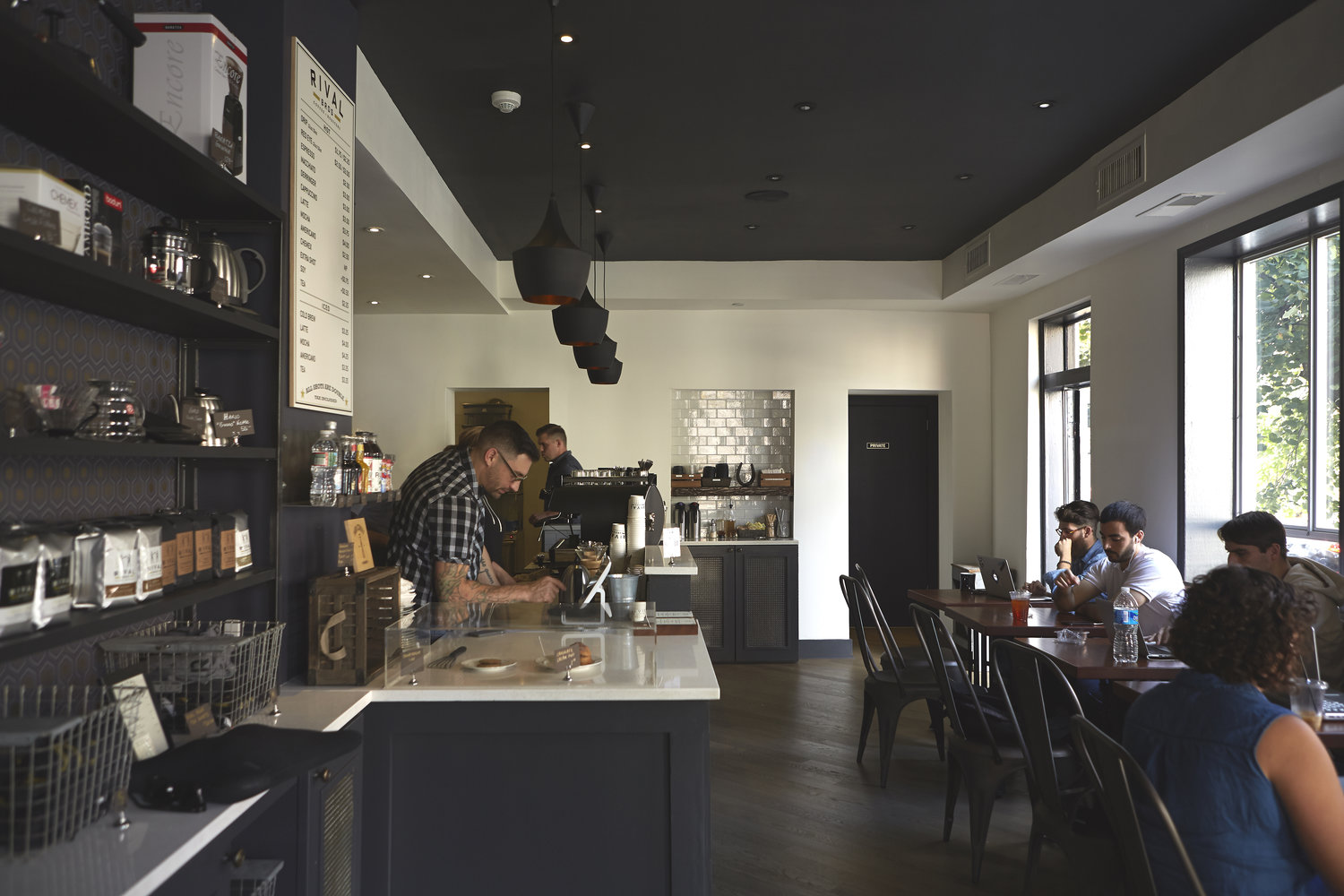 Photo courtesy of Rival Bros Coffee Bar
Rival Bros Coffee Bar in Philadelphia, PA
Jonesing for a cup of your favorite joe? Well, Rival Bros Coffee Bar located just steps away from the Schuylkill River Trail on Lombard Street has you covered! They not only can curb your craving for coffee or tea, but you can take the experience home with you. They sell bags of their special brew coffee and tea in bags, so that you can take the adventure with you to the comforts of your own home. Think about using the Schuylkill River Trail for your morning commute, then grabbing a quick cup of coffee to start your day at work.
The next time you think about grabbing a cup of coffee, why not try out a café close to the trails? Start discovering the trails on the Circuit now one cup of coffee at a time!
For more info about all the amazing places it can connect you to, follow us on Facebook, Twitter and Instagram. If you're ready to start your exploration now, here's the map to help you find your way. Happy trailing!