Walking in a Winter Wonderland: 4 Trails to Explore This Winter
Authored By: The Circuit Trails | January 30, 2020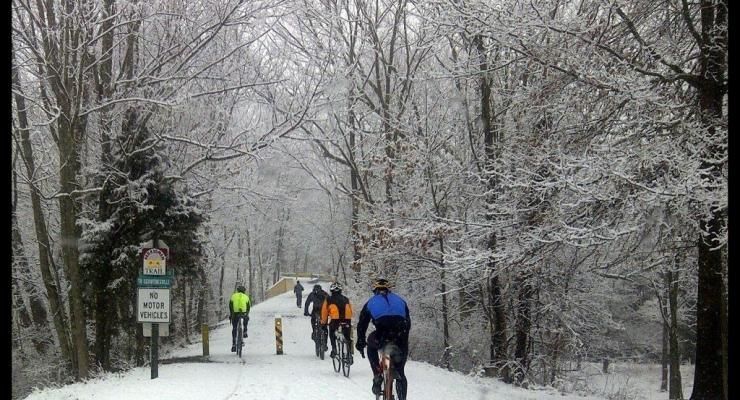 It may not seem like it, but winter is one of the best seasons to venture onto the trails #onthecircuit. Along with dropping temperatures, winter brings an essence of tranquility, less populated trails and an excess of natural light through the bare tree branches.
You can shake off that frozen feeling by heading out #onthecircuit. Embrace the chill to experience the thrill of exploring these four beautiful trails in the winter.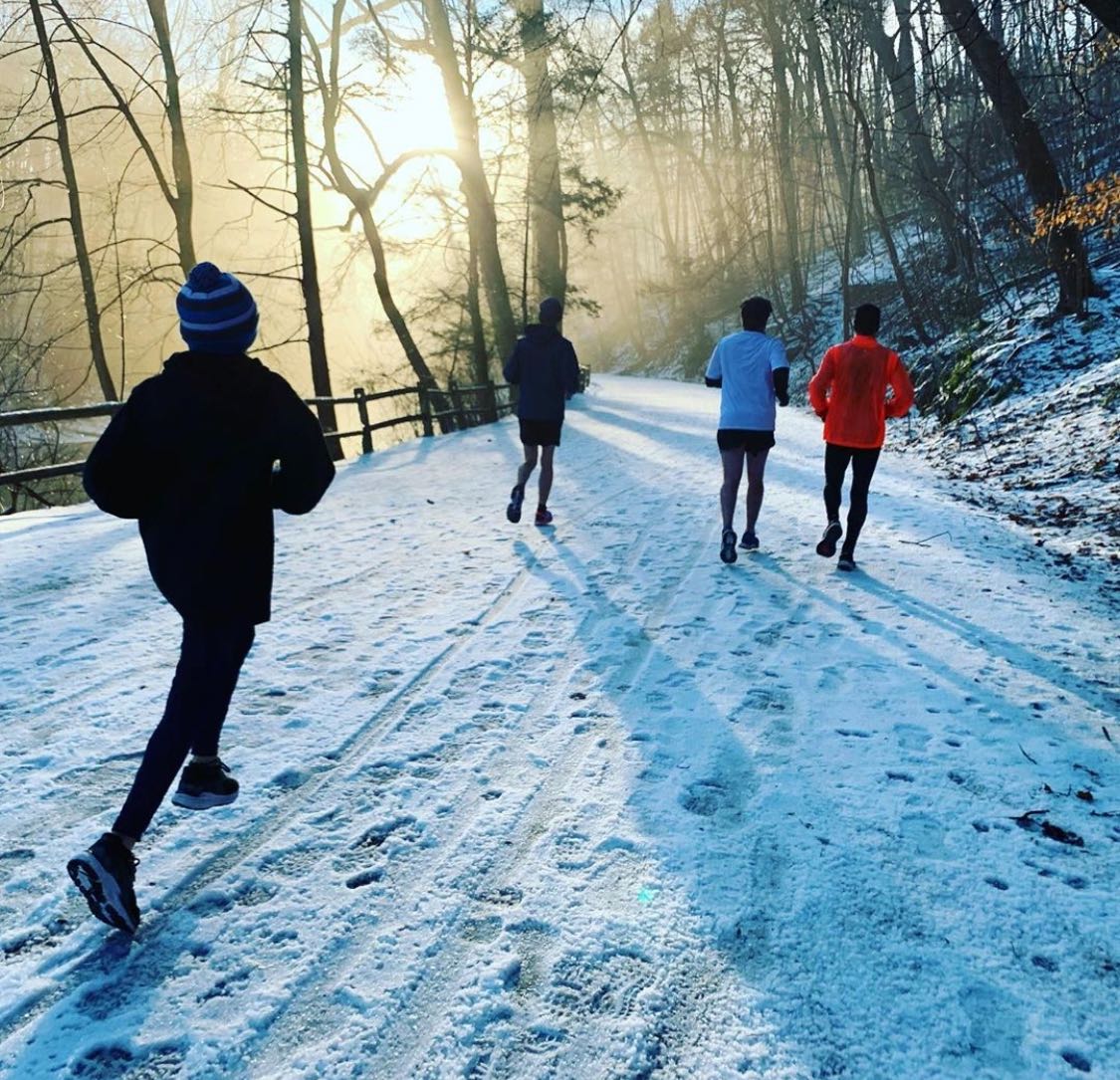 Photo by @bryanlikesbeets on Instagram
Wissahickon Trail – Forbidden Drive
If you are a Philadelphia local, we suggest that you make Forbidden Drive your number one destination this winter. The trail is known for its wonderful fall foliage, but there is something about an untouched blanket of fresh snow that transforms this wooded area into a peaceful paradise. The 7-mile long gravel and asphalt path glistens in the winter providing hidden gems around every bend in the trail.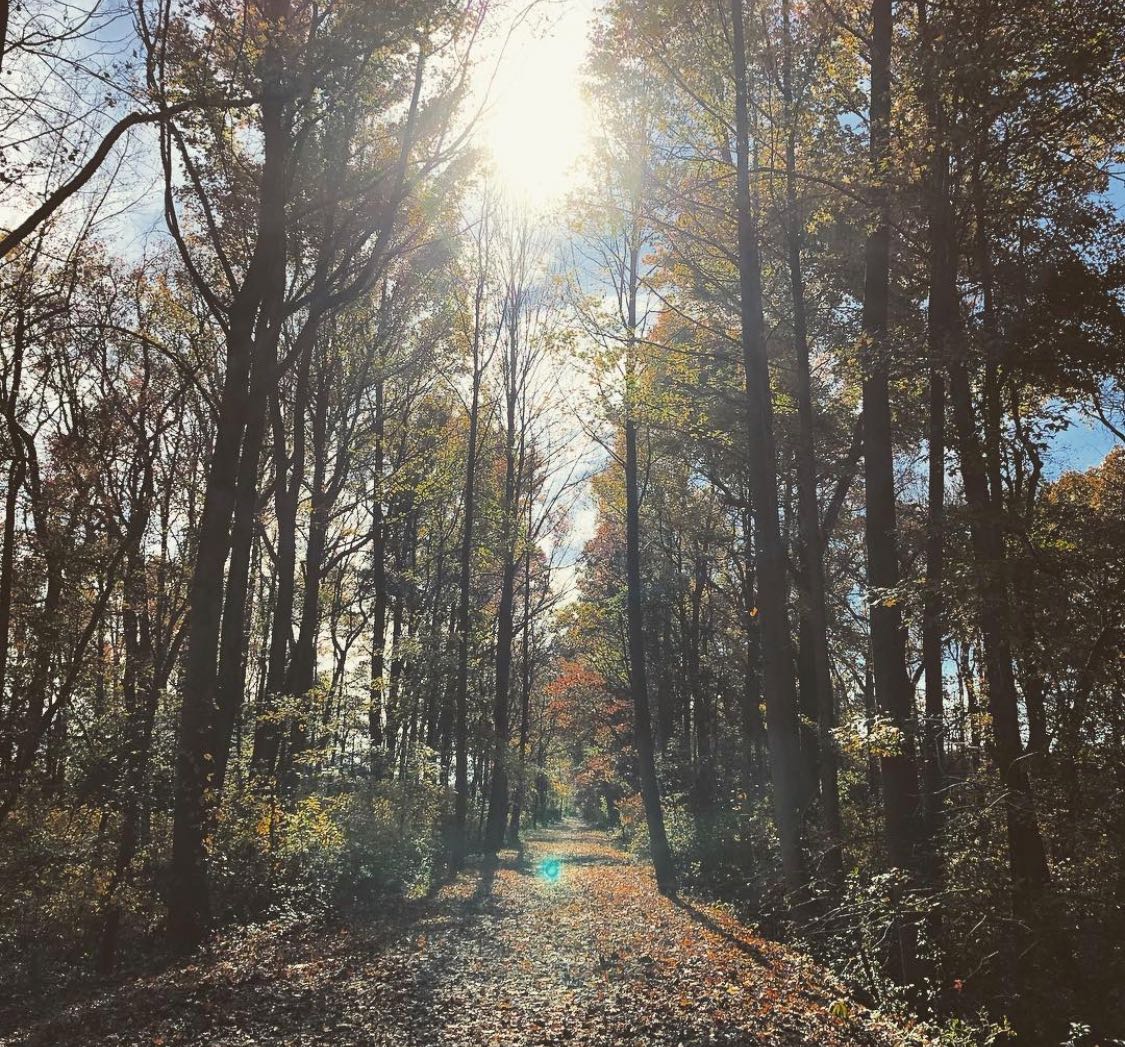 Photo by @lacerichelle on Instagram
Glassboro Elk Trail: Elephant Swamp Trail
Our New Jersey friends know that the Elephant Swamp Trail is always a sweet spot. With 5 miles of trail to traverse, the route is great for adventurers no matter the weather. Built on top of the former railroad bed that once ran from Glassboro to Bridgeton, NJ, travelers will follow the path from Elk Township Recreational Park to its southern terminus at Rotary Field in Elmer. With easy access to recreational baseball and soccer fields, this trail is the perfect place to bring the family, especially on a snow day!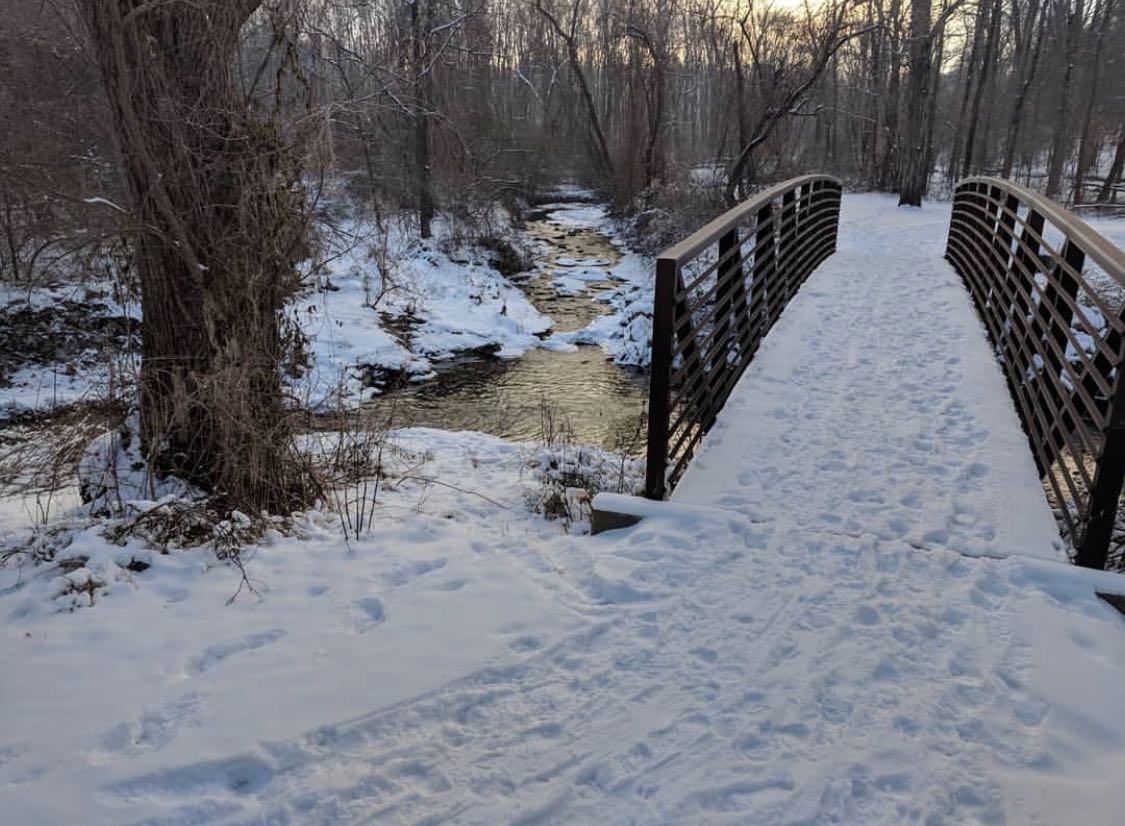 Photo by @derek_call on Instagram
This short but scenic trail is one of Chester County's hidden gems. The 2.6-mile paved Struble Trail follows a corridor established by the East Brandywine Railroad Company and travels from Norwood Road at Kardon Park in Downingtown to Dorian Mill Road in Dorian. Even when the weather looks bleak, the trail is at its peak. The route is mostly flat, making it a perfect adventure for riders, walkers, cross-county skiers and even horseback riders.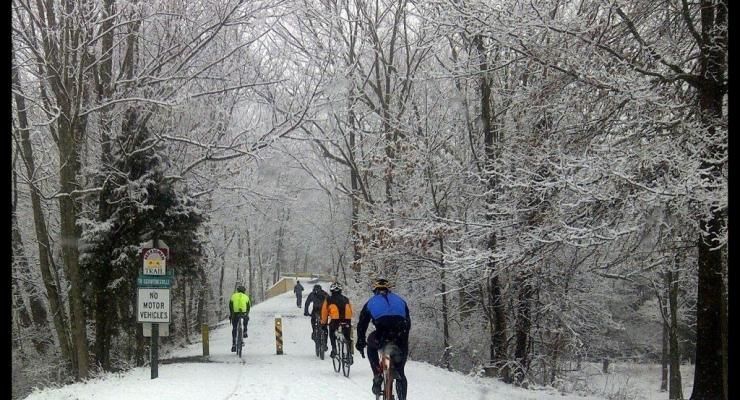 Photo courtesy of PhillyFunGuide
Turn your quick trip on the trails into a trek with an exploration of the 20-mile Perkiomen Trail. Brave the bitter cold to adventure this Montgomery County treasured trail. The path will take you down the former corridor of the Perkiomen Line of the Reading Railroad and can connect you to the Schuylkill River Trail and Valley Forge National Historic Park #onthecircuit. Run, walk, ride or glide along this scenic route this winter!
Don't let the weather slow you down! Buddle up and become a winter warrior #onthecircuit, and bring along your camera too. Show us how you spent the season exploring the trails by tagging us on Facebook, Twitter and Instagram and post your pictures with the hashtag #onthecircuit. We can't wait to see what you discover!