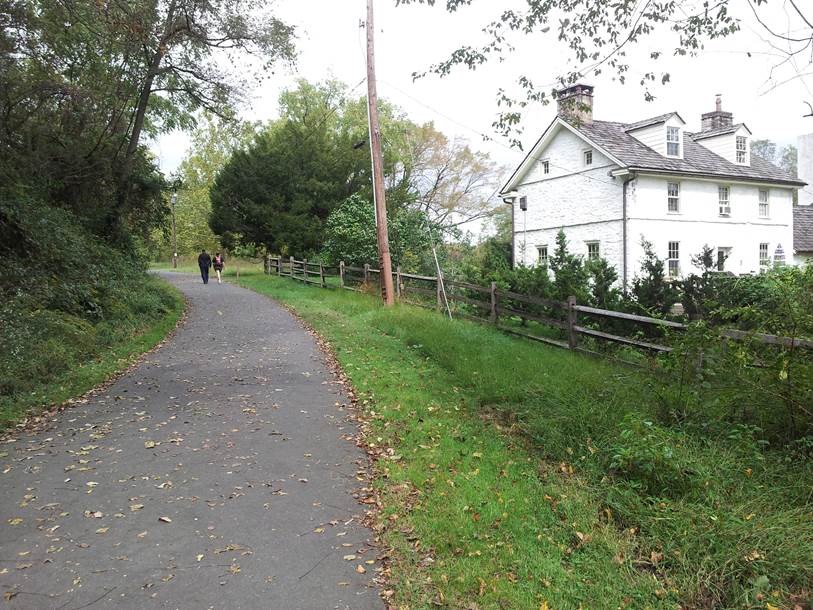 Bucks County
Bucks County is one of nine counties home to the Circuit Trails in the Great Philadelphia and South Jersey region—and it is crucial to reaching the interim goal of building 500 miles of trails in the network by 2025. A key project to achieving this goal is the Neshaminy Creek Greenway Extension. When complete, the greenway will span 33 miles, reaching from Peace Valley Park near Chalfont to Neshaminy State Park and the East Coast Greenway in Bensalem. As of November 2020, Bucks County Commissioners along with the Bucks County Planning Commission hosted their ribbon-cutting ceremony for the Upper Bucks Rail Trail. This segment is 3.3 miles, running along a stretch of unused track in northern Bucks County to the popular Saucon Rail Trail in Lehigh and Northampton. Currently, the Bucks County action team is in the process of building awareness, support and urgency for the projects that are in progress while ensuring that the county's proposed design prioritizes the safety of the trail's users, including people of all ages, ability and mobility.
Moving the Circuit Forward to Reach 500 Miles by 2025:
Ask County Commissioners to Prioritize the Circuit Trails:
To help move forward the Circuit Trails in Bucks County, please learn more about how to get involved below and by continuing to watch this space for updates!
Let Bucks County leaders know that the Circuit Trails are important to you by expressing your gratitude:
Explore the interactive Bucks County StoryMap:
Watch the action team virtual meeting to learn how Bucks County can help the region reach 500 miles by 2025: