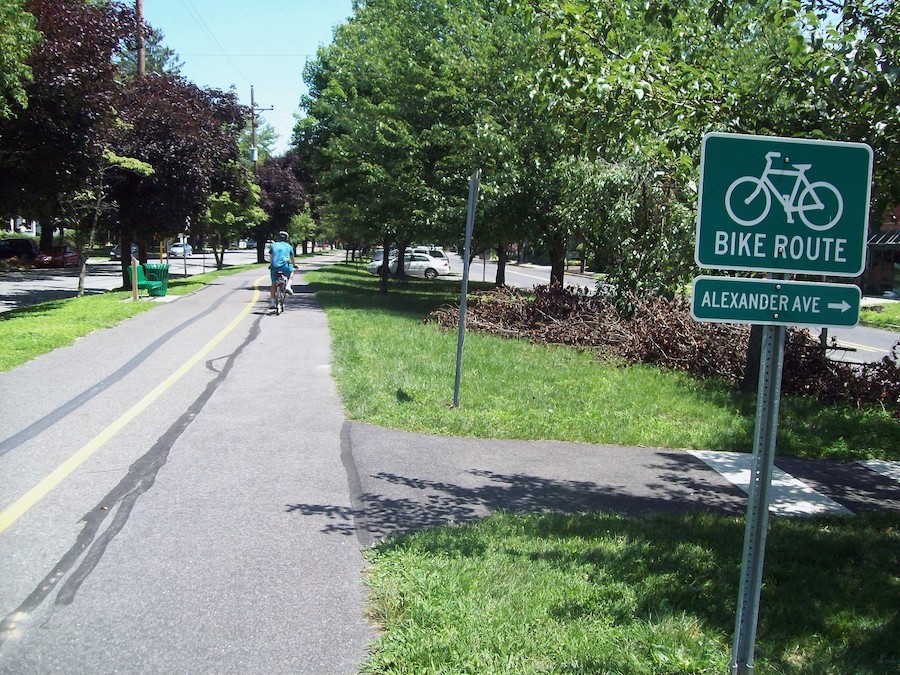 Camden County
Camden County is one of nine counties home to the Circuit Trails in the Great Philadelphia and South Jersey region—and it is crucial to reaching the interim goal of building 500 miles of trails in the network by 2025. A key project to achieving this goal is the Burlington-Camden Trail, which will be a 10-mile trail connecting downtown Camden to Burlington County, by way of Pennsauken Township along Chestnut Avenue. Existing segments of the trail include the Merchantville Trail and the Dudley Grange Park Trail in Camden; and, already, $1 million has been committed to the two remaining unbuilt segments of trail. The Camden County action team will be focused rallying the support of local residents in Pennsauken to encourage the local government to keep up the momentum on the eastern segment of the trail, which will provide a safe crossing over Route 130, a road with one of the highest pedestrian death rates in New Jersey.
Moving the Circuit Forward to Reach 500 Miles by 2025:
Ask County Commissioners to Prioritize the Circuit Trails:
To help move forward the Circuit Trails in Camden County, please learn more about how to get involved below and by continuing to watch this space for updates!
Let Camden County leaders know that the Circuit Trails are important to you by expressing your gratitude:
Explore the interactive Camden County StoryMap:
Watch the action team virtual meeting to learn how Camden County can help the region reach 500 miles by 2025: