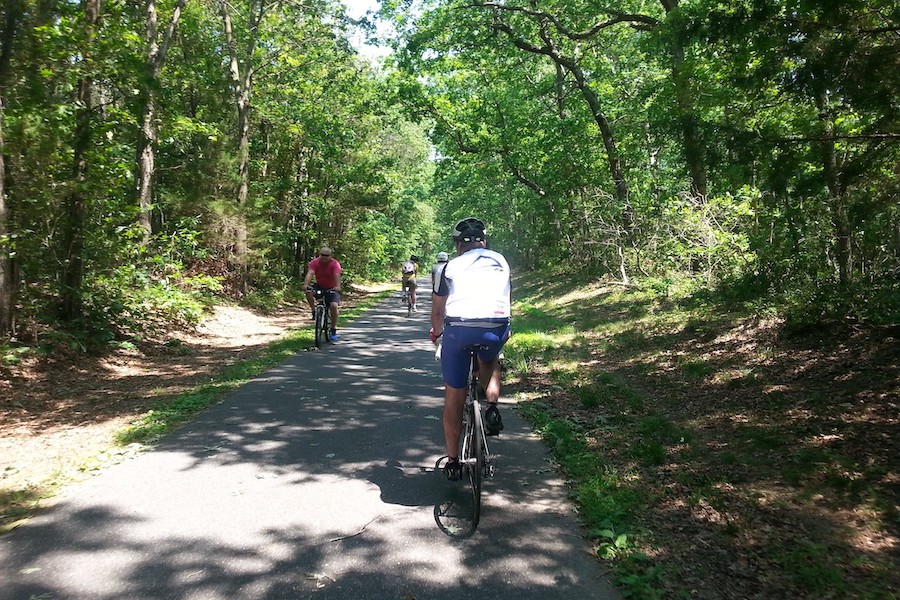 Gloucester County
Gloucester County is one of nine counties home to the Circuit Trails in the Great Philadelphia and South Jersey region—and it is crucial to reaching the interim goal of building 500 miles of trails in the network by 2025. A key project to achieving this goal is the Glassboro-Elk Trail, which will stretch 4 miles to connect the Elephant Swamp Trail in Elk Township with the Monroe Township Bike Path and Rowan University. The Glassboro-Elk Trail's right of way also extends into Salem County, expanding the potential reach of the Circuit Trails in the South Jersey region. The connection of these two major linear paths will form the core of the Circuit Trails network within the county, as well as form future connections to Mullica Hill, Bridgeton City, and Camden and Atlantic counties. In 2015, the county set aside $2 million for construction, however, not much has been shared about its progress. A focus of the Gloucester County action team is working with Elk Township to secure funding and the commitment from the county to build the Glassboro-Elk Trail, including safe crossings to reach the Elephant Swamp Trail.
Moving the Circuit Forward to Reach 500 Miles by 2025:
Ask County Commissioners to Prioritize the Circuit Trails:
To help move forward the Circuit Trails in Gloucester County, please learn more about how to get involved below and by continuing to watch this space for updates!
Let Gloucester County leaders know that the Circuit Trails are important to you by expressing your gratitude:
Explore the interactive Gloucester County StoryMap:
Watch the action team virtual meeting to learn how Gloucester County can help the region reach 500 miles by 2025: