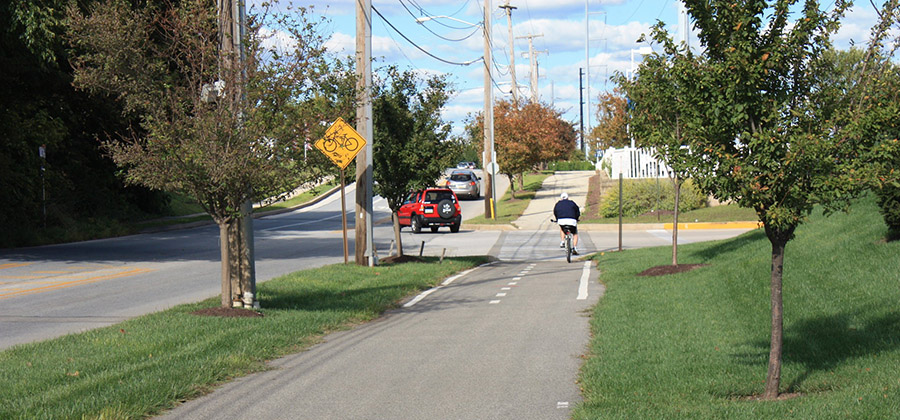 Montgomery County
Montgomery County is one of nine counties home to the Circuit Trails in the Great Philadelphia and South Jersey region—and it is crucial to reaching the interim goal of building 500 miles of trails in the network by 2025. A key project to achieving this goal is the Cross-County Trail (CCT), which is a proposed 17.5-mile trail that, when complete, will connect the Schuylkill River Trail with the Wissahickon Trail, Forbidden Drive, the Powerline Trail, and the Pennypack Trail. This high level of connectivity is what makes completing the CCT so crucial for off-road pedestrian and bicycle infrastructure in Montgomery County. As of October 2020, approximately 3 miles of the CCT has been completed; recently, Montgomery County has been very active in filling in the gaps in this trail, with several projects currently in progress or planned to be soon. Currently, the Montgomery County action team is working closely with members of the Montgomery County Planning Commission to communicate progress with the community and is participating in steering committees for several studies.
Moving the Circuit Forward to Reach 500 Miles by 2025:
Ask County Commissioners to Prioritize the Circuit Trails:
To help move forward the Circuit Trails in Montgomery County, please learn more about how to get involved below and by continuing to watch this space for updates!
Explore the interactive Montgomery County StoryMap:
Let Montgomery County leaders know that the Circuit Trails are important to you by expressing your gratitude: